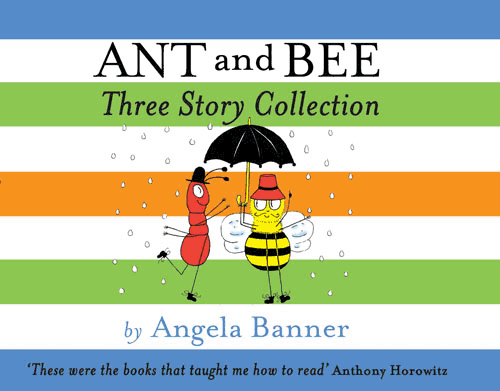 ANT and BEE Three Story Collection.
A tiny treasury featuring the inseparable insects, Ant and Bee. Join them on three alphabetical adventures as they travel to the hottest place in the world, discover a sparkling jewel and take a flight on a magical treeThis collection introduces three-letter, four-letter and five-letter words, and includes Ant and Bee, More Ant and Bee and More and More Ant and Bee.
Ant and Bee teach children to read via word recognition and encourage story sharing with siblings and parents. Grown-ups read the black words, but the shorter, simpler red words are for young children to call out. These books are for sharing, building confidence in early readers and most of all enjoying! Parents and grandparents who grew up with Ant and Bee will love sharing this nostalgic experience.
This Three story ANT and BEE collection includes all the first three stories.
Available from all good bookshops and online from Amazon, Blackwell's and Waterstones.