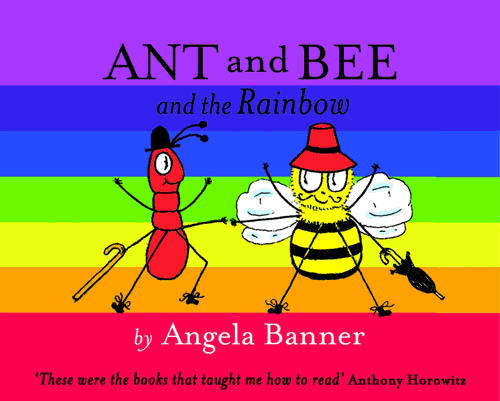 ANT and BEE and the Rainbow.
Join ANT and BEE as they create their very own rainbow in this imaginative introduction to the concepts of colour. ANT and BEE [occasionally by amusing accident] discover all the colours of the rainbow - and a few more.
Available from all good bookshops and online from m Amazon, Blackwell's and Waterstones.
ANT and BEE and the Rainbow illustration by Angela Banner