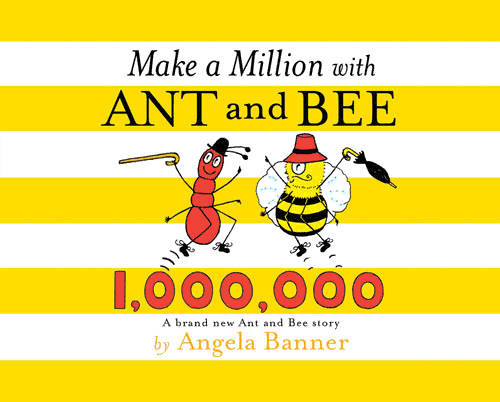 Make a Million with ANT and BEE.
has not been written for fortune seekers but to introduce children to some of the very big numbers which are becoming much more common nowadays.
When ANT and BEE find some old wooden paintbrushes they decide to make some rafts and go sailing. Ant thinks they will need a million paintbrushes, but Bee says they only have 100. From that moment on, Ant just can't get the idea of finding enough things to 'make a million' out of his head, much to Bee's frustration!
Available from all good bookshops and online from Amazon, Blackwell's and Waterstones.