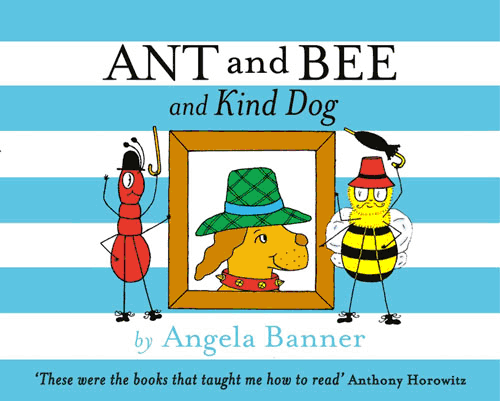 ANT and BEE and Kind Dog.
There's a strange smell in the air and KIND DOG is determined to sniff out where it's coming from. But when he sets off with ANT and BEE, he can't find the source of the smell anywhere! Like the preceding ANT and BEE titles this is an alphabetical adventure story now bringing in simple 6 letter words as well as some familiar 3,4, 5 letter words from the earlier books.
Available from all good bookshops and online from Amazon, Blackwell's and Waterstones
Kind Dog said he had a special nose for finding smells.