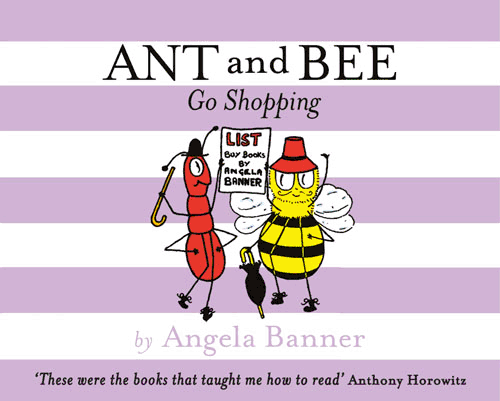 ANT and BEE Go shopping.
ANT and BEE are off on a shopping trip! There are lots of things to buy, and they are all different shapes and sizes. But will Ant ever remember to stick to the items on the shopping list?
"Great little books for little children packed full of interest. I highly recommend this book for any parent looking to give their child lasting enjoyment, firstly through fun education and ultimately in most joyful reminiscence."
Available from all good bookshops and online from Amazon, Blackwell's and Waterstones.
Internal illustration from ANT and BEE Go Shopping