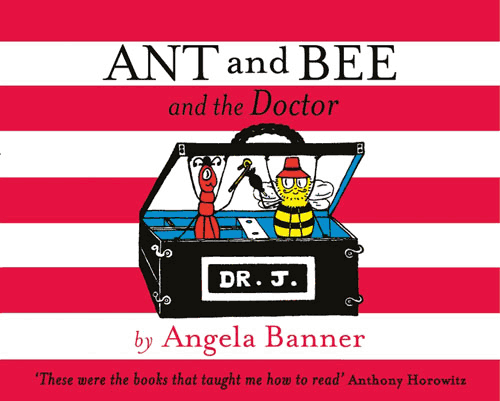 ANT and BEE and the Doctor.
ANT and BEE'S introduction to dates (and calendars).
Oh no! Bee has caught a cold and Ant has a bad case of 'red lumps'! But never fear, Doctor J is on hand to supply good advice and nice medicine!
"One of my favourite ANT and BEE stories. Ant & Bee fall ill one by one & each behaves differently, one is a good patient & the other a bad patient. A nice gift for a child who is feeling poorly."
Available from all good bookshops and online from Amazon, Blackwell's and Waterstones.