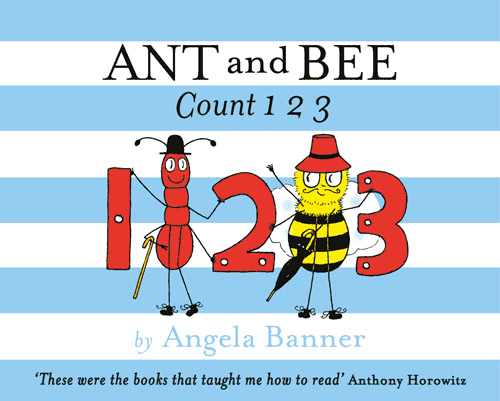 ANT and BEE Count 123.
Poor Ant has hurt his head and has to stay in bed until he is better. It's a good thing there are lots of nice things to count whilst he's not feeling well.
Available from all good bookshops and online from Amazon, Blackwell's and Waterstones.
ANT and BEE 123 illustration by Angela Banner