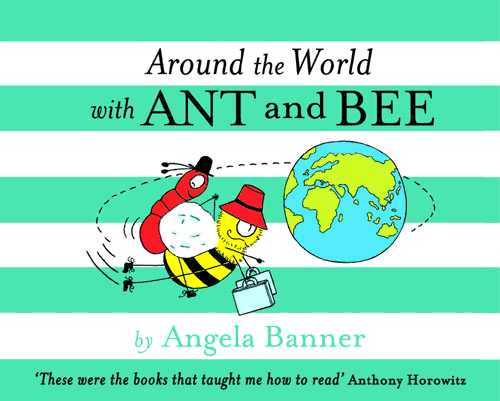 Around the world with ANT and BEE.
A lovely around the world trip with the endearing characters ANT and BEE! A good way to introduce young children to all parts of the world and how different each continent can be. Highly recommended for reading together and discussing.
The adorably small format is perfect for little hands. In this classic adventure, travel around the world with ANT and BEE as Bee searches for his lost umbrella! A great way to introduce children aged 3 and up to the countries of the world.
"5 stars for all the "ANT and BEE" books ....except "Around the World with Ant and Bee". Would give that 6 stars if I could. Sparked our little granddaughter's interest in geography and now she is having an atlas and globe for Christmas."
Available from all good bookshops and online from Amazon, Blackwell's and Waterstones.
ANT and BEE visit Spain